On May 1st, the Workers' Day, I went to Portland on the Max Train and joined the people.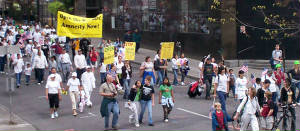 May Day Protest, May 1st, 2006, Portland, Oregon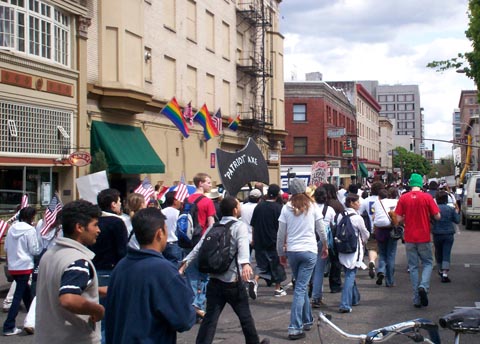 That was my favorite sign....The Patriot Axe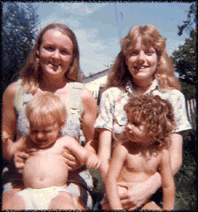 Liz found this picture

and gave me a copy (thanks Liz!).

This is late 1976 or early 1977.

That's me with my oldest son, David,

on my lap and Liz with her oldest

daughter, Fawn, on her lap. Taken

in San Bernardino, California.